Welcome to Rent a Tent, the premier destination for all your event needs in Westchester, New Jersey, and the surrounding areas! With our top-notch tent rental services and an array of full-service event solutions, we are committed to making your event a resounding success. Whether you're organizing a wedding, corporate event, birthday party, or any other special occasion, our team of experts is here to turn your vision into reality.
Celebration Lounges 
We are your one-stop full-service rental company for everything weddings, private parties, and business affairs! We offer custom-built, fully furnished & decorated spaces for indoor venues as well as for outdoor affairs. We have a full rental arm as well that specializes in a dining set collection with 16 different styles of dining sets to choose from, custom-made farm tables, rustic bars, teak lounge sets, bistro bar tables, and a wide assortment of decor & much more!
Our services also include 5-star catering, full staffing and our mobile bar & ice cream experiences:
Cocktails In Tow
Bellinis & Brews
The Sangria Sidecar
The Black Cherry Ice Cream Scooter
If you have that very important affair coming up, our full rental catalog & our team can execute everything, so you can sit back (or get up and dance!) and enjoy your guests and your special celebration.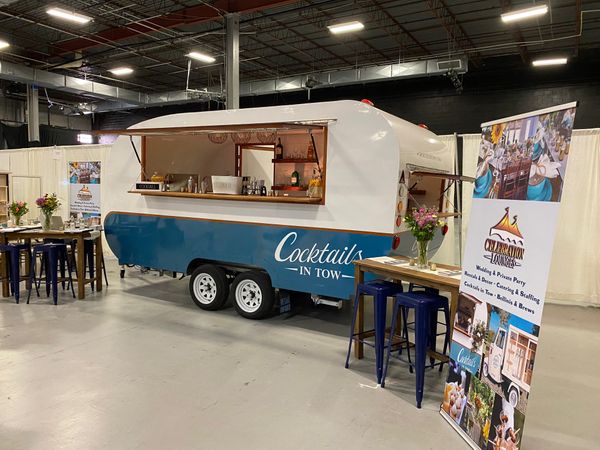 Cocktails In Tow
Introducing Cocktails In Tow, the epitome of a handcrafted cocktail experience that will elevate any wedding, private party, or business affair. We provide everything you need to create proper cocktails, ensuring a seamless and hassle-free experience. Our antique trailer becomes the centerpiece, serving as a mobile bar that exudes charm and elegance.
To complete the full bar experience, we include two beautiful high-top chestnut bistro bar tables, accommodating up to eight guests on our stylish bar stools. Bistro lighting casts a warm and inviting glow, creating a cozy and intimate ambiance. We believe that details matter, which is why we enhance the surroundings with seasonal wildflowers, candles, and carefully selected table runners.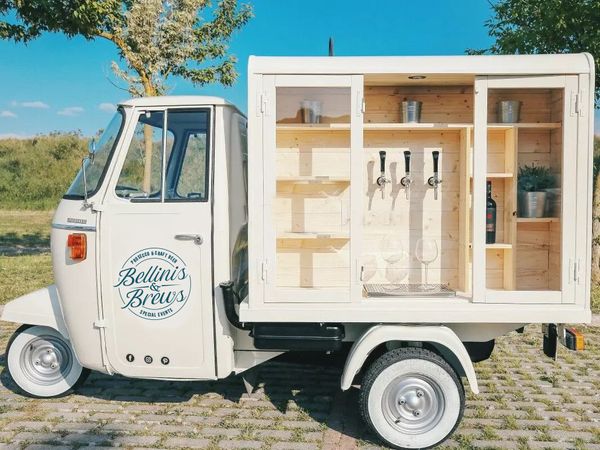 Bellinis & Brews
Introducing our vintage Italian Piaggio Classic van, fully customized for an exquisite "on tap" Prosecco & Craft beer experience. With stunning sliding glass doors that open fully on one side to reveal Prosecco on tap, as well as glass doors at the back for a unique craft beer service, this beauty is the perfect addition to a wedding, bridal or baby shower, birthday, engagement party or any other celebration! We provide a professional bartender to serve you and your guests. From the classic Bellini with fresh peach puree, to the classic mimosa, or our muddled strawberry Prosecco cocktail, we have got you completely covered!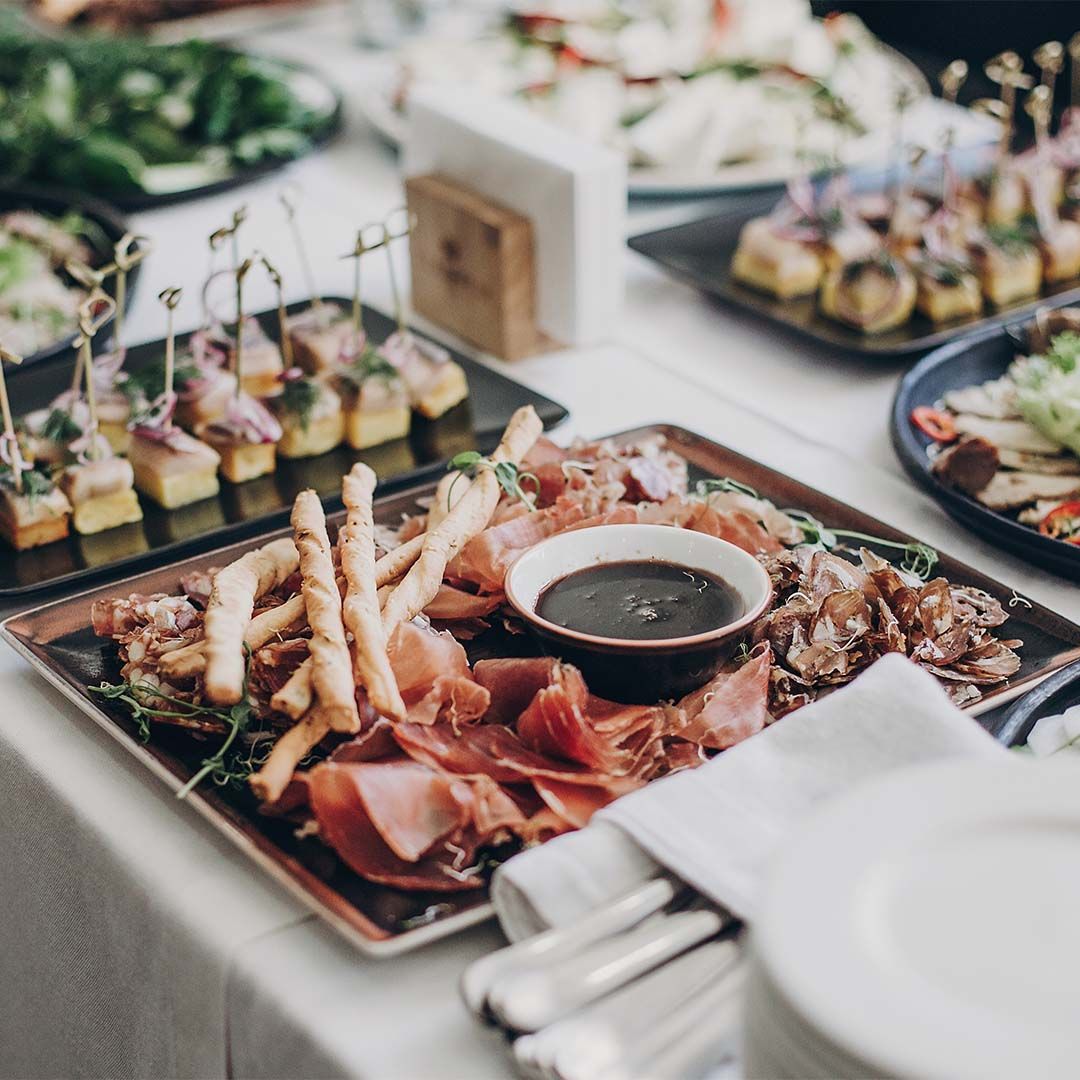 Catering
At Rent a Tent, we take pride in offering a 5-star catering experience that is unmatched in the industry. Our culinary team is composed of talented chefs who are passionate about creating exquisite, mouth-watering dishes that will leave your guests raving.
We offer three distinct menus that cater to different preferences and event types. Whether you're looking to create a high-energy, cocktail-style gathering, a more relaxed and interactive experience with culinary stations allowing guests to eat at their own pace, or a captivating live grille experience where dishes are prepared right in front of your guests, we have the perfect option for you.
Rentals
Simply select the Collection that you're interested in and add them to your wish list. Don't forget to add our beautiful farm tables, Chiavari chairs & decor! Upon receipt of your wish list, we will confirm availability and create a custom proposal for your approval. Rental categories include Dining Sets, Flatware and Napkins; Décor; Vases and Candle Holders; Bars; Glassware and Drink Service; and Tables, Chairs, and Furniture.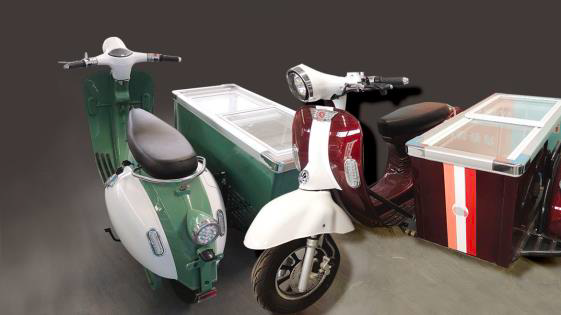 The Sangria Sidecar and The Black Cherry Ice Cream Scooter
There's nothing like the right drink for the right mood. When your guests are enjoying the weather at your outdoor affair on a sunny day, they'll love your style, when this Vespa pulls up and a professional barkeep serves them cold sangria with fresh-cut fruit from the refrigerated sidecar. It's the perfect combination of elegant and fun.
Who doesn't absolutely love the ice cream man?? We gave our ice cream man the ultimate scooter and freezer sidecar, to deliver all the classic favorites to your guests at your party! From the iconic chipwich to the ice cream sandwich, strawberry short cake, the classic red, white & blue bomb pop and much more. Perfect for a wedding, children's party, backyard party or bbq, this sweet experience is sure to be the highlight of any affair come dessert time!
Choose Rent a Tent
Our team of dedicated professionals brings expertise, creativity, and attention to detail to every event. We work closely with you to understand your vision, preferences, and budget, allowing us to curate an event that aligns perfectly with your desires, and we take pride in our ability to transform spaces and create unforgettable experiences for you and your guests.
So, whether you're planning an intimate gathering or a grand affair in Northern New Jersey or Rockland County, New York, choose Rent a Tent as your trusted partner for all your event needs. Sit back, relax, and let us handle the logistics while you enjoy a memorable celebration. Get in touch with us today, and let's start planning an event that will be talked about for years to come!
Contact Us Today for More Information!